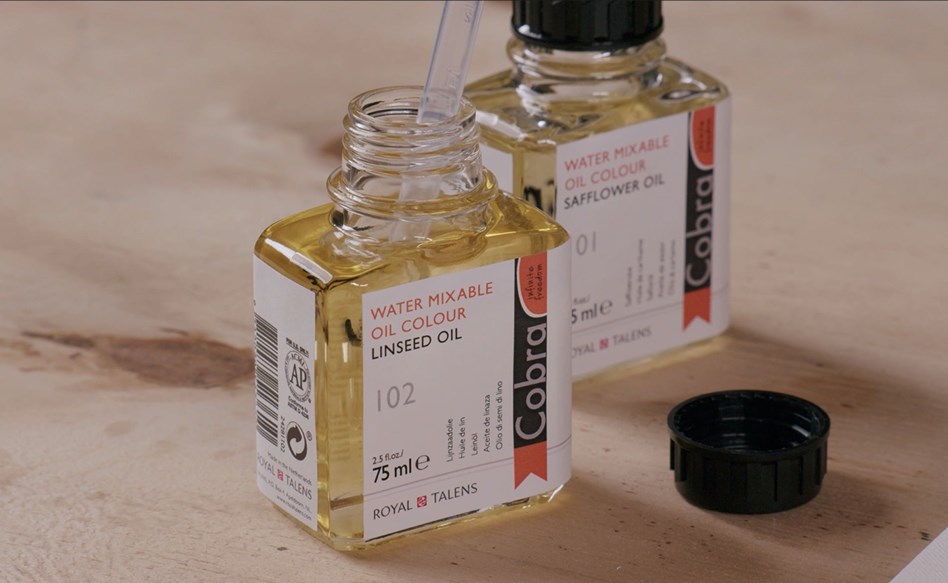 How to use Cobra Water-Mixable Safflower Oil and Linseed Oil
Create your own medium or make your paint fatter with Cobra water-mixable safflower and linseed oil. These oils increase the flow and transparency of the paint.
The difference between them is that linseed oil dries more quickly compared to safflower oil. Due to the drying time, we recommend using linseed oil for the
lower layers of your painting. Though linseed oil does yellow slightly over time, it also provides you with a more stable paint film. Safflower oil does not yellow, which makes it best suited for the final layers of your painting.