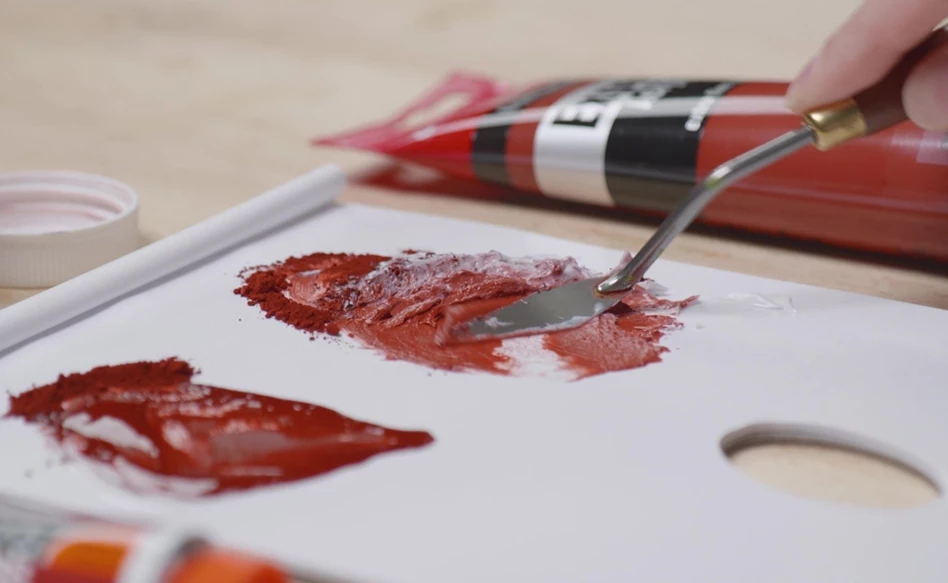 Cobra oil paint versus acrylic paint
Acrylic paint is completely different to oil paint.
Acrylic paint dries because the water it contains evaporates. That's why acrylic paint 'shrinks' after drying.
Oil paint dries through a combination of light and air. Nothing evaporates from the paint. With oil paint a brush stroke remains exactly the way you applied it.
In this video you can clearly see the difference between wet and dry acrylic paint.
Oil paints take much longer to dry than acrylic paints. That's why when you use oil paint, you can leave your brushes, palette and painting for a while and continue at a later point.
Acrylic paint and oil paint work in different ways. In short, whichever paint suits you most is a very personal choice and comes down to individual preferences.